Privacy policy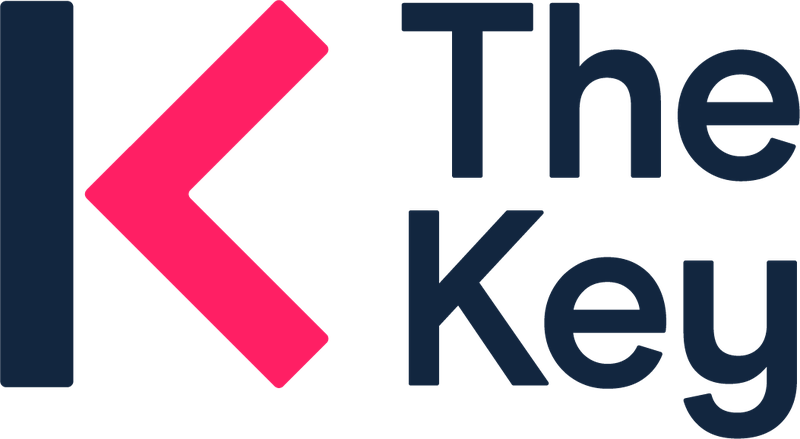 20th July 2018
Introduction
The Key is committed to protecting your personal information when you are using The Key services. We want our services to be safe and useful environments for our audience. This notice provides a summary of how we will use information held about you and individuals connected to your school, for our full privacy policy click here
We will collect personal information about you through our The Key online services as well as from any personal information you provide to us by phone, SMS, email, in letters, other correspondence and in person.
Your Account
When you sign up for a free trial or register as a user on our sites under a membership you are providing us with personal information. As such you should not allow others to access your account, for example by sharing your login details with a colleague. All members of your school are entitled under the licensing agreement to set up their own account which they can do on the sites or by contacting the team on 0800 061 4500. For full license terms and conditions please click here.
What information will The Key collect about me?
We may collect personal information about you from a range of sources and it may relate to any of our products or services you currently use or have used in the past. We may also collect information about you and individuals connected to your school when you or they interact with us, e.g. visit our websites or mobile channels, call us or ask about any of our products and services. Some of this information will come directly from you and individuals connected to your school. We might also get some of it from publicly available sources.
The types of information we collect about you may include:
Your name and job title
Work or personal email addresses
Home or work postal address
Telephone or mobile numbers
The Key collects information about how you use The Key's websites and Key mobile app or other The Key content online, and the device(s) you use to access the services. This includes:
Collecting unique online identifiers such as IP addresses (which are numbers that can uniquely identify a specific computer or other network device on the internet)
Your use of The Key's services, such as what you read, what pages and content you visited or documents you download.
For more information on how we may collect and use this data please see our full Privacy Policy here
How will The Key use the information it collects about me?
We'll only use information on you and individuals connected to your school where we have consent or we have another lawful reason for using it. These reasons include where we:
Need to pursue our legitimate interests
Need to process the information to carry out an agreement we have with you
The reasons we use your information and information relating to individuals connected to your school include:
Delivering our products and services
To provide you with the most user-friendly online navigation experience
Where we provide personalised services, we may analyse the information you supply, as well as your activity on our sites so that we can offer a more relevant, tailored experience.
Managing our relationship with you, including (unless you tell us otherwise) telling you about products and services we think may be relevant for you
For full details on how we will use your information please view our full Privacy Policy here
When will The Key contact me?
The Key may contact you:
In relation to any service, activity or online content you have signed up for, in order to ensure that The Key can deliver the services, e.g. to verify an additional user on your school's account, or to help you reset your password;
In relation to any correspondence we receive from you or any comment or complaint you make about The Key products or services
In relation to any tailored services you are using
To invite you to participate in surveys or research about The Key's current or potential products and services (participation is always voluntary)
To update you on any material changes to The Key's policies and practices
For marketing purposes, as set out below.
 Will I be contacted for marketing purposes?
From time to time we may send you marketing communications which we believe may be of interest to you. We may use your information and information relating to individuals connected to your school to provide information about other The Key products and services, and also products and services from our partners and other relevant third parties. We may send marketing messages by post, email, telephone, text, in app or other The Key platforms. You may opt out of receiving marketing by amending your preferences. You can do this by calling the team on 0800 061 4500, emailing us at [email protected], or by clicking the link on any marketing emails we may send you.
Will The Key share my personal information with anyone else?
We may share your information and information relating to individuals connected to your school with other companies in our group, for example Scholar Pack, for the purpose of our legitimate business interest or another lawful basis. We will always ensure that your data is managed in accordance with this policy.
We may share your information and information relating to individuals connected to your school with others where lawful to do so including where we or they:
Need to in order to provide you with products or services you've requested (e.g. fulfilling a payment request)
Have a public or legal duty to do so
Need to in connection with regulatory reporting, litigation or asserting or defending legal rights and interests
Have a legitimate business reason for doing so
To provide you with services you've requested,
Have asked you or the individuals connected to your business for your permission to share it, and you (or they) have agreed.
In addition, we hope we will continue to expand. So, eventually, we may have additional group companies (we will all be owned by the same company, though). If this happens, we may want to share your information around our group so they can use it for the same internal purposes as we do, as described in this policy (for example marketing where we think this might be of interest to you or we might want to store our data on one server).
Sometimes, other people give us data about you which we may need for our legitimate business purposes. This may happen when you use another website that we link to. For example, we may link through to third-party payment providers. They tell us that you have paid for your products. We also might engage third-party contractors to provide us with technical or delivery services that are related to your account with us. We may have to conduct credit-referencing checks where this is a condition of our contract with you.
Sometimes The Key uses third parties to process your information on our behalf, for example to provide services or analysis. The Key requires these third parties to comply strictly with its instructions and The Key requires that they do not use your personal information for their own business purposes. For details please see our full Privacy Policy by clicking here.
Will other Permitted Users be able to see my data?
Permitted Users at your school can view certain information relating to your school's information in the 'My school' section of certain of the sites, for example Compliance Tracker. This section includes a list of all the other Permitted Users at your school, including their first name, surname and role. This allows Permitted Users to see which of their colleagues are also registered, and to ensure they are eligible, in line with our General Terms and Conditions.
On occasion, or upon receiving a request, we will email the lead user and/or the individual (or body) who authorised or organised membership on behalf of your school, to inform them that a new Permitted Users has registered with us. This is intended to help ensure that people who register are eligible to use the service.
Your rights
You have a number of rights in relation to the information that we hold on you under the data protections laws to see full details of your right please view our full Privacy Policy by clicking here.
Cookies
A cookie is a piece of text stored on the hard drive of your computer, mobile phone or other portable device by your web browser. Broadly, this tool distinguishes you from other visitors to our websites and stores information about your website visits, recognises you and your preferences each time you visit our websites, and ensures each site functions for you as we intend it to and enables us to provide the services you request. For full details of our Cookie Policy please click here.
Thank you for visiting our website.
Last updated 20th July 2018. © The Key Support Services Limited.
Make every moment count with The Key Safeguarding
Equip your whole school with the knowledge they need to keep your pupils safeguarded year-round.
View pricing