Cookies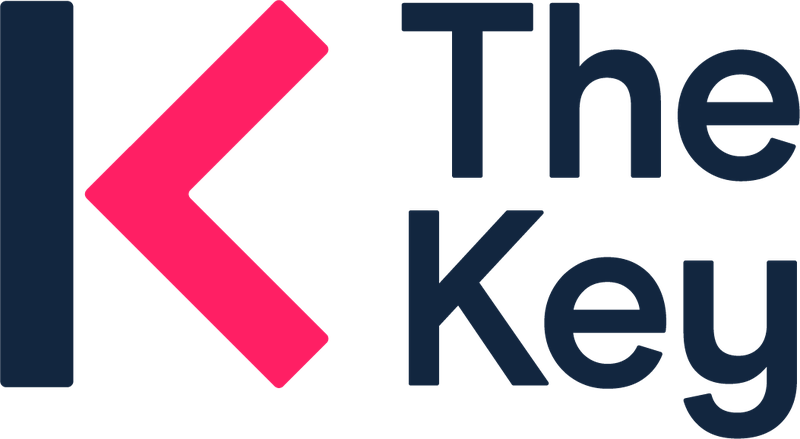 Last updated 16th May 2018
Cookies policy
Hello
Thank you for visiting our website.
You may have visited websites like ours and seen pop-up boxes that ask you if you mind them placing cookies on your computer. We realise that most people click these without reading about how the cookies use your data. Please read this policy as we want you to be happy with the way we use cookies to track your website visits. By continuing to browse the site, you are agreeing to our use of cookies.
WHO WE ARE 

We are The Key Support Services Limited (trading as The Key), a company incorporated under the laws of England and Wales with company number 08268303 whose registered office is at The Key Support, Linen Court, 10 East Road, London, N1 6AD. If you have any queries about how we use your data, please contact our data protection officer at [email protected].
CHANGES TO THE SITES AND THIS POLICY
We may need to update the Sites and this policy at any time and without notice. Where you have given us your email address, we may use this to notify you of such changes and we will post a note on the Sites to inform you that this policy has been updated. Please check this policy regularly to ensure you always understand how we use your information.
It is a condition of using the Sites and our services that you need to agree with this policy and how we use your data for our legitimate business purposes, as described in more detail below.
A cookie is a piece of text stored on the hard drive of your computer, mobile phone or other portable device by your web browser. Broadly, this tool distinguishes you from other visitors to our websites and stores information about your website visits, recognises you and your preferences each time you visit our websites, and ensures each site functions for you as we intend it to and enables us to provide the services you request.
There are different types of cookies:
Session cookies
These are specific to your browsing session and expire when your browser is closed or when you leave the site. These cookies ensure that you are recognised when you move from page to page within the sites, and any information entered is remembered.
Permanent/persistent cookies
These cookies remain, even when you have closed the browser. These cookies remember information such as your login details, so you don't have to type them in every time you use the sites. Permanent cookies are stored on your device (browser or mobile device), and expire at a fixed point in time, or until you choose to delete them.
First and Third-party cookies
First-party cookies are those set by The Key. Third-party cookies are placed by third party sites and are typically persistent. These cookies gather information on user activity, so that the sites can remember something about you at a later time, such as personalisation preferences or collecting statistics so that The Key can improve the sites. Unless you choose to tell them, the third party sites will never know who you are even if they assign your browser a cookie.
These cookies also have different functions:
Performance cookies
These cookies collect information about how visitors are using the sites, e.g. which pages are most popular, when errors are being generated and testing different designs. Additionally, performance cookies allow us to count the number of visitors and measure how effective advertising metrics, user experience and site performance.
Functionality cookies
These cookies allow The Key to provide services, such as live chat, and remember choices you have made, so that we can better serve personalised content to you.
Strictly necessary cookies
These cookies are required for the sites to perform correctly, e.g. allowing you to use your credentials to register, log in and access member-only articles and resources.
Targeting and/or advertising cookies
These cookies track your visits to the sites, the links you have clicked and the articles you have viewed. The Key uses this information to target and personalise our advertising, so that is more relevant to your needs.
Can I refuse cookie tracking?
Most web browsers allow some control of most cookies through the browser settings. If you turn off cookies, you may not be able to use all of our services. However, you will still be able to see article content.
The Key is committed to protecting your data and the information we collect about you online. You can withdraw your consent to accept cookies through settings on some of the most popular browsers, using the links below.
Cookie settings in Internet Explorer
Cookie settings in Firefox
Cookie settings in Chrome
Cookie settings in Safari
What cookies does The Key use?
Below are two tables to explain The Key's cookie functions and why they're used. They are placed on your device automatically when you visit the sites. Some last only for the duration of your visit (session ID cookies) and these help you navigate the sites and use your browser 'back button', for example. Others are persistent and last after you leave the sites.
The following are first-party cookies used on the sites.
| | | |
| --- | --- | --- |
| Cookie Name | Use | Privacy Policy |
| The Key authentication  | Our system may issue cookies to your computer when you log on to the Sites. Cookies make it easier for you to log on to and use the Sites during future visits as they will remember your IP address and the settings associated with it. They also allow us to edit the content of the Sites for you so that you see information that is relevant to your chosen subscription and account settings. | https://thekeysupport.com/privacy-policy |
| The Key security | We use cookies to keep the Sites secure. We may use persistent cookies, which will help us to ensure we have identified the same device is logging into the correct account. These types of cookies also help with our anti-spam measures and may help us to prevent phishers, scammers and unauthorised login attempts to your account. These cookies are strictly necessary for the Sites to function as we need them to. | https://thekeysupport.com/privacy-policy |
| The Key performance | We need to use certain cookies and local storage devices to ensure users of the Sites have the best possible experience, such as assisting with your navigation, ensuring pages load up quickly and respond faster to your requests, and so that you find what you are looking for easily. | https://thekeysupport.com/privacy-policy |
The following are third-party cookies used on the Sites.
Cookie Name
Use
Privacy Policy
Opt Out
Google Analytics

 

 

We use Google Analytics, a web-analytics service provided by Google, Inc. (Google). Google Analytics uses cookies to help us analyse how users use the Sites.
https://policies.google.com/privacy
https://chrome.google.com/webstore/detail/google-analytics-opt-out/fllaojicojecljbmefodhfapmkghcbnh?hl=en
Google Tag Manager
We use Google Tag Manager to manage tags, cookies and triggers, for marketing and analytical purposes
https://policies.google.com/privacy
Check browser settings
Google Adwords
We use Google Adwords to advertise products, campaigns and the Sites to new and returning users.
https://policies.google.com/technologies/ads
www.google.com/settings/ads
Google Optimize
We use Google Optimize to place users into AB testing experiments, website testing & enhanced personalisation.
https://developers.google.com/analytics/devguides/collection/analyticsjs/cookie-usage
Check browser settings
DoubleClick
We use Doubleclick in order to build a detailed view of your interests, so that we may show you relevant adverts.
ttp://www.google.co.uk/policies/privacy/ads/
www.google.com/settings/ads
Vimeo
We embed videos from our private Vimeo channel, a service provided by Vimeo, LLC (Vimeo).
http://vimeo.com/privacy
https://vimeo.com/cookie_policy
YouTube
We embed videos from YouTube using the privacy-enhanced mode.
https://www.youtube.com/static?template=privacy_guidelines&gl=GB
Check browser settings
Hotjar
We use Hotjar to aggregate data on how visitors to the Sites are using them, building sample heatmaps of scrolling, clicking and mouse movement
https://www.hotjar.com/legal/policies/privacy
https://www.hotjar.com/opt-out
Hubspot
We use Hubspot to identify site visitors, analyse the performance of email campaigns, track contact form submissions, evaluate paid media activity and monitor clicks through to landing pages.
https://legal.hubspot.com/privacy-policy
Check browser settings
Keen IO
We use Keen IO to store data on user activity on the Sites.

 

Keen IO is an analytics service provided by Keen Labs, Inc. (Keen IO) that helps improve web applications by tracking how users interact and engage.

https://keen.io/privacy-policy/
http://optout.networkadvertising.org/?c=1#!/
Embedly
We use Embedly, a media platform provided by Embedly, Inc. (Embedly) to embed videos and media from other websites.
http://embed.ly/legal/privacy
Check browser settings
Zendesk
We use Zendesk Support, Help Centre, Talk and Chat, customer service software provided by Zendesk, Inc. (Zendesk) to allow users to contact our member support team.
https://www.zendesk.co.uk/company/customers-partners/privacy-policy/
http://www.youronlinechoices.eu/
Social networks
We use Facebook, LinkedIn and Twitter remarketing and advertising to advertise our content to new and previous users.
Facebook: https://www.facebook.com/about/privacy/update

 

 

LinkedIn: https://www.linkedin.com/legal/privacy-policy

 

Twitter: https://twitter.com/privacy

Facebook: https://www.facebook.com/settings

 

 

LinkedIn: https://www.linkedin.com/psettings/privacy

 

Twitter: https://optout.aboutads.info/
If you would like to know more about cookies, including flash cookie and local storage devices, the following websites provide useful information: www.allaboutcookies.org, and www.youronlinechoices.eu.
Thank you for visiting our website.
Last updated 16th May 2018. © The Key Support Services Limited.
Make every moment count with The Key Safeguarding
Equip your whole school with the knowledge they need to keep your pupils safeguarded year-round.
View pricing